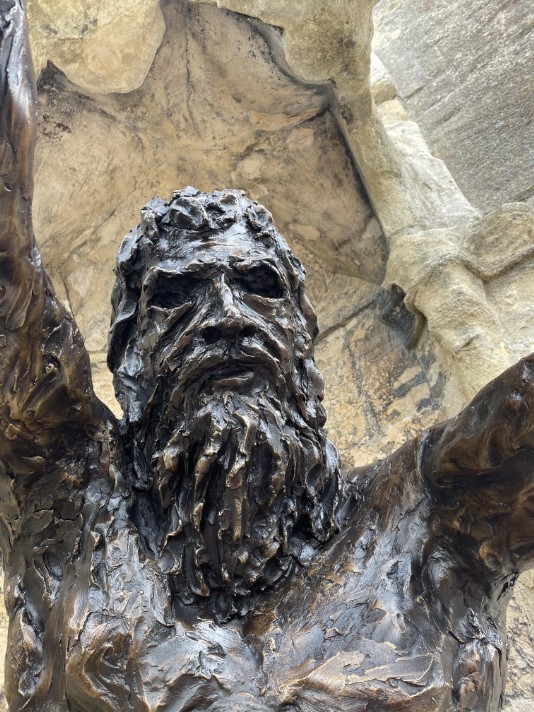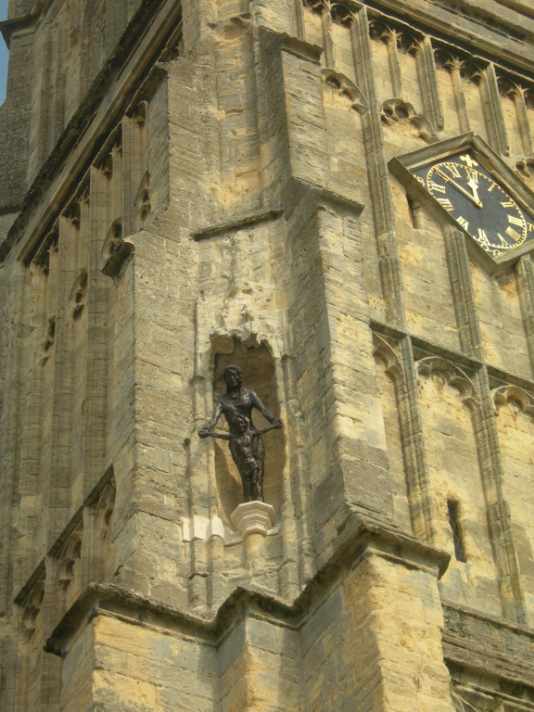 I am extremely privileged to h\ave been working on a prestigious commission to produce two sculptures, each over two metres high,
for the tower of the beautiful church of St. John Baptist in Cirencester; one of the Baptist, and the other of the Virgin and Child. Entitled "Project Blackjack
", the commission was for the replacement of two stone sculptures removed from niches half-way up the tower in the 1960s, because they had become dangerous. They were also blackened with age, which is probably why the street beneath the statue of St. John became, over the years, known as Blackjack Street. Details of my intentions and a continuing record of the sculptures progress can be seen by clicking
here
, or by visiting the church's website dedicated to the project,
http://www.projectblackjack.org.uk/
or their facebook page
https://www.facebook.com/CirenBlackJack/
.The installation took place place in August, and on 5th September, I had the honour of accompanying Bishop Rachel of Gloucester as she ascended in a cherry-picker to bless them.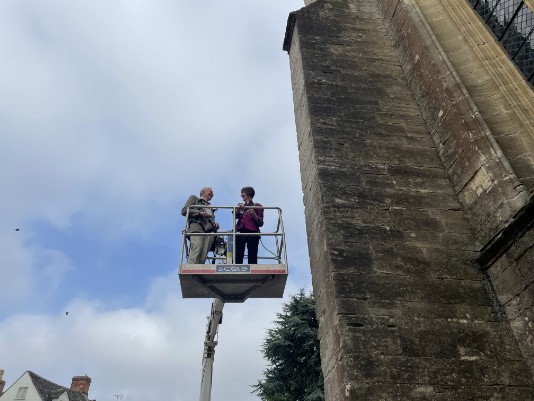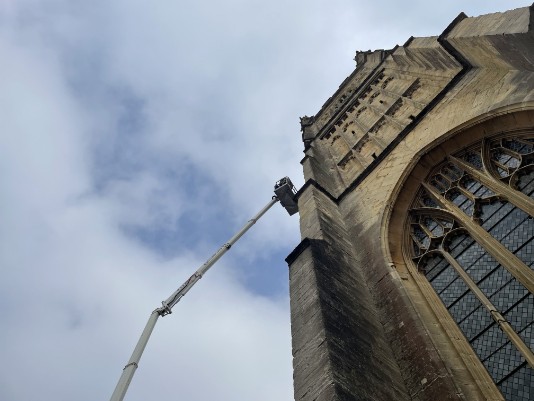 I want to take this opportunity to thank all those who have made this project possible. Firstly the project committee, and particularly its secretary. Meg Blumsom; and the Vicar, Canon Graham Morris, for his boundless enthusiasm and theological advice. I also want to thank the foundry,
Bronze Age
, for their continuing help, support, and immense skill. They are so often the unsung heroes of sculptural work. Likewise, my thanks go to Lucy Branch, the conservator, for her invaluable advice; to the architect, Antony Feltham-King, and to Andrew Hewitt and his team at
Artful Logistics,
without whose expertise the sculptures would not have been in place. Lastly, I wish to thank the people of Cirencester, who have given the sculptures and me a tremendous welcome. It should never be forgotten that all public artworks are a team effort, of which the artist is only a part.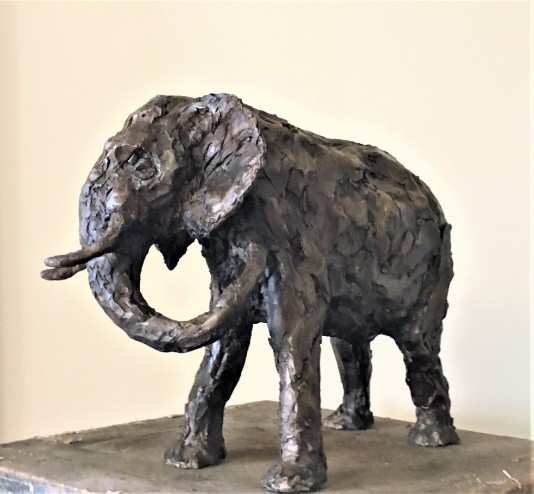 Last year, I completed a private commission for an African elephant. At 10" high by 14" long, the challenge was to produce something relatively small which would convey the power and strength of the animal, and at the same time,with a creature of such bulk, to introduce sufficient rhythm of form to suggest life and movement.
The eminent conservator Lucy Branch, whose company
Antique Bronze
looks after many of the most important bronze sculptures in London, including Nelson's Column, Eros and the Albert Memorial, interviewed me a few months ago.
This can be heard
on
Lucy's website,
Sculpture Vulture
,
which
contains references to her work and interests, together with podcast links and transcripts of other interviews.